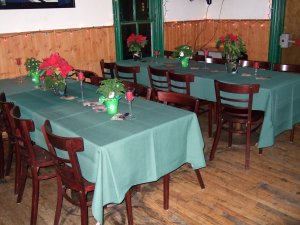 If you're looking for a fun place to host your next party, O'Malley's Pub is a great choice.
Our convenient location and unique atmosphere will make your guests feel right at home.
A private room is available for up to 60 people.

We provide a special atmosphere for any social gathering – anniversaries, birthdays, showers, business mixers, and the groom-to-be and his family will love our place for rehearsal dinners – all at very reasonable prices!
With our full bar and courteous staff, your event is guaranteed to be a success!